Madigan Army Medical Center (MAMC)
Hours Info

Appointment Line hours: Mon-Fri 0600-2000, Sat & Sun: 0700-1530; Please see website for various clinic hours and contact information.
Located on Joint Base Lewis-McChord, Madigan Army Medical Center comprises a network of Army medical facilities located in Washington and California that serve more than 100,000 active duty service members, their families and retirees. Since its opening in 1944 as a temporary hospital for war wounded, Madigan has grown into a tertiary care medical center providing a wide array of medical services, such as general medical and surgical care, patient-centered adult and pediatric primary care, a 24-hour emergency room, specialty clinics, behavioral health and wellness services. Madigan is proud to be a part of a dominant power projection platform as a provider of safe, quality care; an unparalleled education facility; a state-of-the-art research platform; a leader in readiness & deployment medicine, and an engaged community partner since 1944.
As the U.S. Army's second largest medical treatment facility and a state-of-the-art and technologically advanced medical center, Madigan is one of only two designated Level II trauma centers in Army Medicine and one of four in the state of Washington. Madigan participates in a unique partnership created in the late 1990s with St. Joseph Medical Center and Tacoma General Hospital called the Tacoma Trauma Trust to provide care to non-beneficiary trauma victims beyond the gates of Joint Base Lewis-McChord.
Madigan maintains approximately 220 beds for inpatient care, and can expand to accommodate more than 300 inpatients during periods of urgent need including emergencies. Outpatients are seen at the hospital's medical mall complex handling nearly one million visits annually. Madigan performs more than 45 surgeries, fills nearly 4,000 prescriptions, and delivers eight babies daily.
In keeping with its reputation as an unparalleled teaching facility and modern research platform, Madigan also offers outstanding Graduate Medical and Nursing Education Programs. In fact physician, nurse and medic students enrolled in Madigan's Graduate Medical Education programs consistently score in the 90th percentile on state and national examinations. Additionally, Madigan's Andersen Simulation Center, which helps train thousands of doctors, nurses and medics each year, holds the distinction of being the first educational institution in the Department of Defense accredited by the American College of Surgeons.
Madigan also performs research across the entire spectrum of clinical trials, from phase I to phase IV, allowing critical safety and efficacy data to be collected for health interventions.
Madigan falls under Regional Health Command - Pacific, which is one of four regional health commands operated by the U.S. Army Medical Command.
Madigan Facilities
Madigan Army Medical Center
JBLM Soldier-Centered Medical Home
McChord Medical Clinic
Okubo Family Medical Center
Puyallup Community Medical Home
South Sound Community Medical Home
Winder Family Medicine Clinic
Madigan Annex
Sierra U.S. Army Depot Health Clinic, Calif.
Yakima Training Center Medical Clinic
Troop Battalion
Warrior Transition Battalion, Task Force Phoenix
Madigan is proud of its achievements in delivering health care to its patients and for recognition as one of most wired hospitals by The Most Wired Survey and for its environmentally friendly practices as recognized by Practice Greenhealth.
Source: Madigan Army Medical Center Website
Photos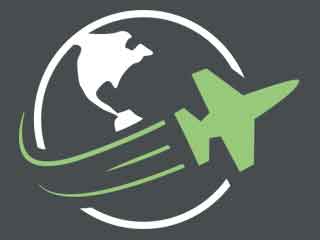 Reviews
There are no reviews yet. Be the first to review Madigan Army Medical Center (MAMC) at Fort Lewis (Joint Base Lewis-McChord)!