Scuba Diving Center phone
Scuba Diving Center at Fort Lewis (Joint Base Lewis-McChord) offers many specialty diving classes (one of the only 5 Star PADI Dive Centers in the military), located at the Northwest Adventure Center, Building 8050, NCO Beach Road, JBLM-Lewis North. Safety is a top priority, and divers with medical problems, such as high blood pressure, must have their doctor's approval and be medically cleared.
Adult scuba diving classes
Include the basic open water, advance, rescue, the master diver, dive master and the dive instructor. Class meets Monday to Friday 6 to 10 p.m., and Saturday and Sunday in the open water 8 a.m. to 1 p.m. to earn their certification.
Equipment
They offer a full line of high quality dive equipment, including Aqua Lung, Aeris, TUSA, SUUNTO, OMS, Sealife, Underwater Kinetics, Seavision, XS Scuba, USIA, McNett, SpareAir, Niterider, Ideations and Pelican.
They also have a large rental department where divers can rent everything. All the equipment is checked by the staff to ensure that it works correctly prior to be put on the rental rack.
Instructor Development Center
The PADI Five Star Dive Center membership level is awarded to progressive PADI Dive Centers that excel in providing divers with a full range of diver education programs, equipment selection, and experience opportunities.
To qualify as PADI Five Star Dive Centers, an operation must meet elevated service and business standards, and promote and offer PADI courses as their only recreational diver training. These dive centers also actively promote aquatic environmental awareness and embrace the PADI System of diver education, with a commitment to providing customers with quality products, services and experiences.
A PADI Five Star Instructor Development Center not only meets all PADI Five Star Dive Center standards, but also meets additional training standards required to offer PADI Instructor-level training. A PADI Five Star IDC offers dive consumers programs to fulfill their educational goals from entry-level training up through instructor-level certifications.
Rentals:
Rentals Cost
Complete set $75
Wetsuit $15
Gloves $5
Boots $7
Hood $6
Mask $5
Snorkel $5
Fins $7
BCD $15
Belts/weights $10
Tank 80'' $10
Regulator $15
Source: Scuba Website
Photos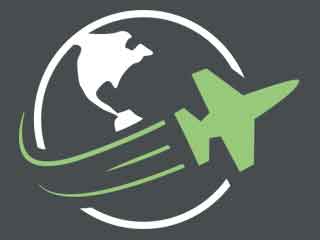 Reviews
There are no reviews yet. Be the first to review Scuba Diving Center at Fort Lewis (Joint Base Lewis-McChord)!