NASNI Quarterdeck

NBC PAO
NAS North Island Base Shuttle Information & Route

Navy Region Southwest Transportation Incentive Program
Hours Info

Please see description for detailed schedule
The On-base shuttle at NAS North Island provides service between the front gate, carrier piers, air terminals, hangars, Fleet Readiness Center and Navy Exchange.
Time Table:
The shuttle operates on a continuous loop Monday-Friday from 0530-0700 and 1430-1600.
All Personnel on NASNI:
All on-base military, DoD/NAF civilian and contractor personnel are invited to use the base shuttle service.
Avoid traffic to the front gate:
Avoid outbound traffic on McCain and take advantage of a traffic-free direct route to the Visitor Control Center in the afternoon. The special shuttle route accesses a bus only entry to the VCC and MTS Bus Stop.
Get paid to take the bus:
You can commute using public transportation for little or no out of pocket expense! The Navy's Transportation Incentive Program (TIP) is a federally funded transportation benefit program. All DoD Active Duty military and civilian personnel are eligible for a monthly financial incentive to use the Metropolitan Transit System (MTS) bus and trolley. North County Transit District COASTER, SPRINTER, and BREEZE bus and vanpool.
Detailed Schedule:
Morning
Departs just inside the Main Gate each weekday morning at
5:20, 5:40, 6:15, and 6:45 a.m.
Afternoon
Bus provided at pickup locations near your workplace starting at 2:30 p.m. Please see the table
for approximate afternoon arrival times.
Location Afternoon Arrival
Bldg. 94 2:30
Flag Circle 2:35
Air Passenger Terminal (Bldg. 700) 2:38, 3:02, 3:35
Bldg. 1474 2:43, 3:10, 3:40
Bldg. 1456 2:44, 3:11, 3:41
Grace Hopper (Bldg. 1482) 2:45, 3:12, 3:42
Bldg. 378 2:47, 3:14, 3:44
Hanger 370 2:48, 3:15, 3:45
Double Dome Hangers (Bldg. 340) 2:49, 3:16, 3:46
PSNS (Bldg. 72) 2:51, 3:18, 3:48
Pier K 2:53, 3:20, 3:50
Pier L (Starbucks) 2:53, 3:17, 3:45
Base Theatre 3:01, 3:31, 4:01
Main Gate (near MTS bus stop) 2:57, 3:25, 3:55
Source: icommutesd.com
Photos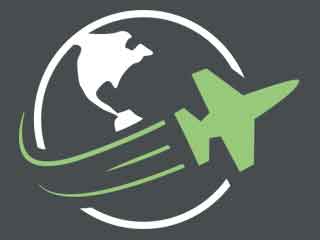 Reviews
There are no reviews yet. Be the first to review Base Shuttle at NAS North Island!