24 Hr Flight Recording (Ext 1)

Passenger Service

48-72 Hr Flight Recording (Ext 2)
Yokota Terminal Website

Terminal Facebook (Schedule)
***If you are calling from a Japanese Cellphone: 042-552-2510 then dial 5-5660/1/2
The following services are available:
- AMC Family Lounge
- Special Category Lounge
- Infant Lounge
- Business Lounge with courtesy computers and fax machine
- Courtesy DSN phones
- Courtesy luggage carts
- Rental Car Agency
- Short term parking (12-15 hours)
- Long term parking is available across the street from the Terminal Gate on the West side of Yokota Air Base.
- ATM
- Vending machines
- Calling card machines
- Free WiFi Internet
The American Eatery Hours:
Sunday/Monday: Closed
Tuesday: 0700 - 1100
Wednesday: 0700 - 1630
Thursday: 0700 - 1630
Friday: 0700 - 1630
Saturday: 0700 - 1630
They do not have lockers for baggage storage due to force protection reasons.
Space Available seats are limited due to mission requirements, therefore, planning ahead and flexibility is vital to Space Available travel from Yokota AB.
On organic aircraft (C-17, C-130, KC-10, KC-135, C-5) passengers are authorized two pieces of checked baggage not to exceed 70lbs per bag (140 lbs total). C-12 and C-21 due to size are limited to 30lbs total weight per Passenger.
The Yokota Passenger Terminal is committed to providing you the best customer service possible. Please let us know if you have any questions or concerns during your visit to Yokota AB Passenger Terminal.
Photos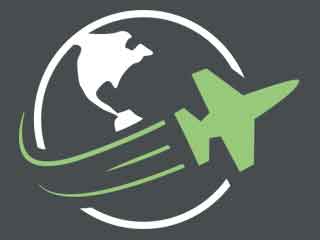 Reviews
There are no reviews yet. Be the first to review Space A Terminal at Yokota Air Base!